Our Consulting Services
HR Advocate  offers the following programs to small-and medium-sized companies:
HR Help Desk's Personalized Support
HR & Employment Practices Compliance Audits
Employee Handbooks
HR and Benefits Resource Library
Live and Recorded HR and Benefits Webinars
HR Training Videos
Email Alerts and Monthly Newsletters
Management Compliance Training
With these tailored HR consulting services, HR Advocate guides employers through the complexities of employment regulations, while helping them meet the needs of their employees—their most crucial asset, and greatest expense. HR Advocate uses the information gathered during the HR Power Hour to work together with employers to develop a personalized HR action plan, one that will not only enhance organizational performance, but also reduce the risk of employee relations volatility. The HR Help Desk provides a lifeline to employers, where they receive customized answers to any of their HR questions. A well-crafted and thorough Employee Handbook is a critical, foundational document to your organization and HR Advocate specializes in creating them in a compliant and reader friendly way. Management Compliance Training provides employers and managers with comprehensive, applicable training programs targeted to enhance workplace culture and goals.
Do Well by Doing It Right
President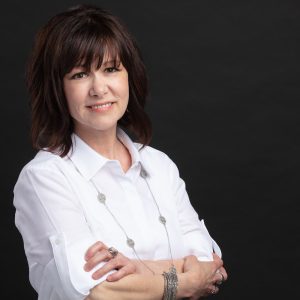 Joan Canning established her own HR consulting services company, HR Advocate, LLC in 2006 to offer businesses a sincere, personalized approach to any of their concerns or needs relating to the crucial employer – employee relationship.
Specializing in Human Resource Management, Joan earned Bachelor's and Master's degrees in Business Administration, and has also earned the professional Health Insurance Associate designation from the Health Insurance Association of America. Joan is a licensed employee benefits professional and member of the Society of Human Resource Management (SHRM) and Certified Network Professionals (CNP). Prior to starting her HR consulting business, Joan worked for over 15 years in several HR and Employee Benefits roles at Owens-Illinois, Butler Capital Advisors, Sky Insurance, and Savage & Associates. Joan lives in Michigan. She currently enjoys caring for her rescued Dachshunds, is an avid reader and collector of world history books, and has a passion for learning about natural health remedies.